If you are in a mood of simply hanging out with your partner or your friends, without the urge of exploration; then Wenceslas Square is the perfect place to be. This boulevard is 700 meter long and 60 meter wide and is located in Prague's New Town. It was named the "Horse Market" in the beginning but then was later on named as Wenceslas Square.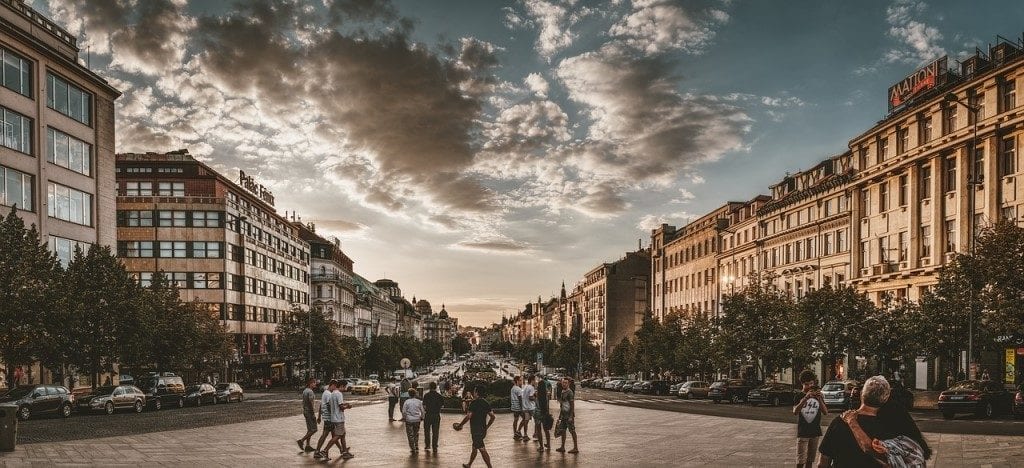 This boulevard was built with the intention of serving as one of the biggest markets in Prague. It was built in 1348 and was named Horse Market because in the Middle Ages, regular horse markets use to take place there. However, the name was changed in 1848, which referred to a patron saint, whose name was Wenceslaus.
Wenceslas Square today, is the major meeting point for the people of Prague. You might often hear the locals of Prague say that "I am standing under the tail, come there." They basically refer to the famous statue at Wenceslas Square. The statue is of the Saint Wenceslaus, who is sitting on a horse. This square is the home to several shopping centers and cultural buildings, along with amazing restaurants too. Thus, this is an all in one place which allows you to have fun and relax with your friends, having a very casual yet fun day!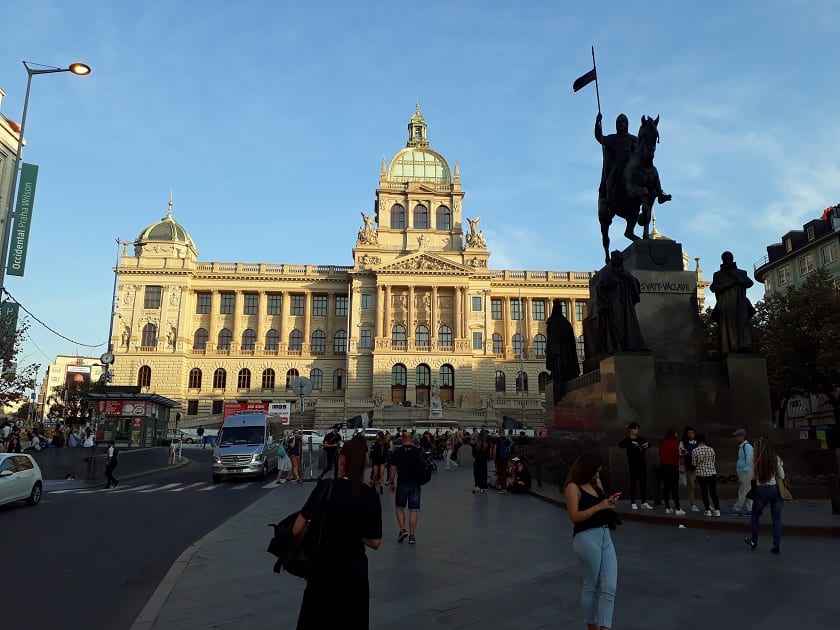 Night Life
Once the sun sets down, Wenceslas Square turns into a perfect night life boulevard. There are several clubs here and they are known to be the perfect pick for a wonderful nightlife journey in Prague. The square has an array of clubs, restaurants and bars that are open past midnight and allow you to have fun at your fullest. Eat, dance and have fun; all in one place.
Opening Hours and Location
Wenceslas Square is two metro lines that connect one, to either sides of it. The Muzeum Station, which links the lines A and C, drops you at the upper part of the Wenceslas Square. The metro lines A and B, of the Mustek Metro, drop you at the other end of the Wenceslas Square. The boulevard is open for visitors at all time. The square is an open boulevard and one can explore it at any time of the day or night. There are no entrance tickets either. However, if you have to visit a specific shopping or cultural center than it is best to see their opening timings and then visit the place. If you are just looking forward to admiring the square then you can explore its beauty at any hour.