Museum of Communism is a major attraction in Prague and is a great tourism spot too. It portrays the life of the people of the Czech Republic during the times of Soviet Union. It showcases both the good and the bad times of that phase which make this museum a must visit for all those who are highly interested in exploring the history of the Czech Republic.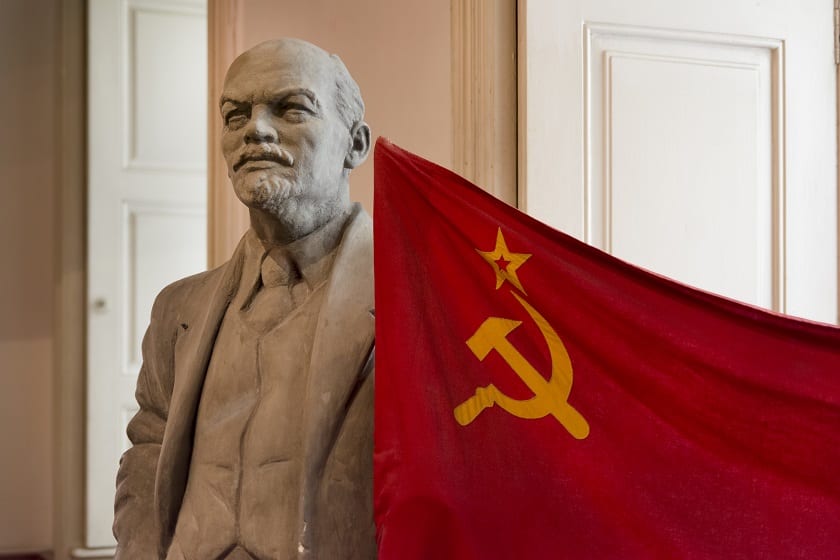 Museum of Communism has a very detailed collection of ancient artifacts that date back to the Soviet Union. From archive films to historical documents and from photographs to military objects and statues; this museum encloses a complete history within itself. The museum is however divided into sections, called The Dream, The Reality and The Nightmare. These phases walk you through the Velvet Revolution that took place from 1921 to 1989. From pictorial evidence to written documents; this museum showcases every necessary detail that will throw limelight on the journey of democracy in Prague.
The first part of the museum that is "The Dream" walks you through the importance of communism in Prague and why it was vital politically for them at that given time. Communists basically utilized the high rate of unemployment during that specific time for their political and social advantages.
The remaining, major exhibitions showcase the reality and nightmare about communism. From empty shops to telephone booths which have no phones and with depressing interrogation rooms; everything is portraying the sad bitter reality of communism. The reality and nightmare sections also show the emigration and cold war and tell you tales about how people tried to escape the city at that time. You will also learn about the political persecution and trials during that time. The entire museum is extremely close to the Prague Spring, Jan Palach, Velvet Revolution and Václav Havel's ideas and thoughts, along with their contributions at that specific time period.
The Museum of Communism opens at 9 am every day, seven days per week and closes at 9 pm. However, the timings during the Christmas season are different and the museum remains closed most of the time. If you are visiting Prague at the vacation time then you need to check in for the timings before you visit the place. The ticket for the museum cost 190 CZK for adults and 150 CZK for students. If you are with your family, then kids under 10 have free entrance at the museum and you don't need to pay for them!